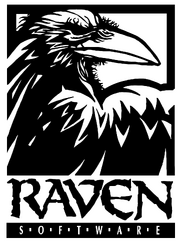 Raven Software is an American video game developer based in Madison, Wisconsin. It was founded in 1990, and was acquired in 1997 by Activision.
Raven was the developer of Soldier of Fortune and Soldier of Fortune II: Double Helix.
The company was best known in the 90s and 00s for their collaborations with id Software, such as Heretic, Hexen, Quake 4, and Wolfenstein. They have also developed two Star Wars: Jedi Knight titles. Since 2010, they have worked exclusively as an assisting team for the Call of Duty series.
External links
Edit